Thanks to AMG's research team, our sales personnel may already know of a client that may find your Falcon 50EX to be the right option. Contact us today to discuss your 50EX. You can trust that the process to identify a buyer for your Dassault Falcon 50EX will be in good hands.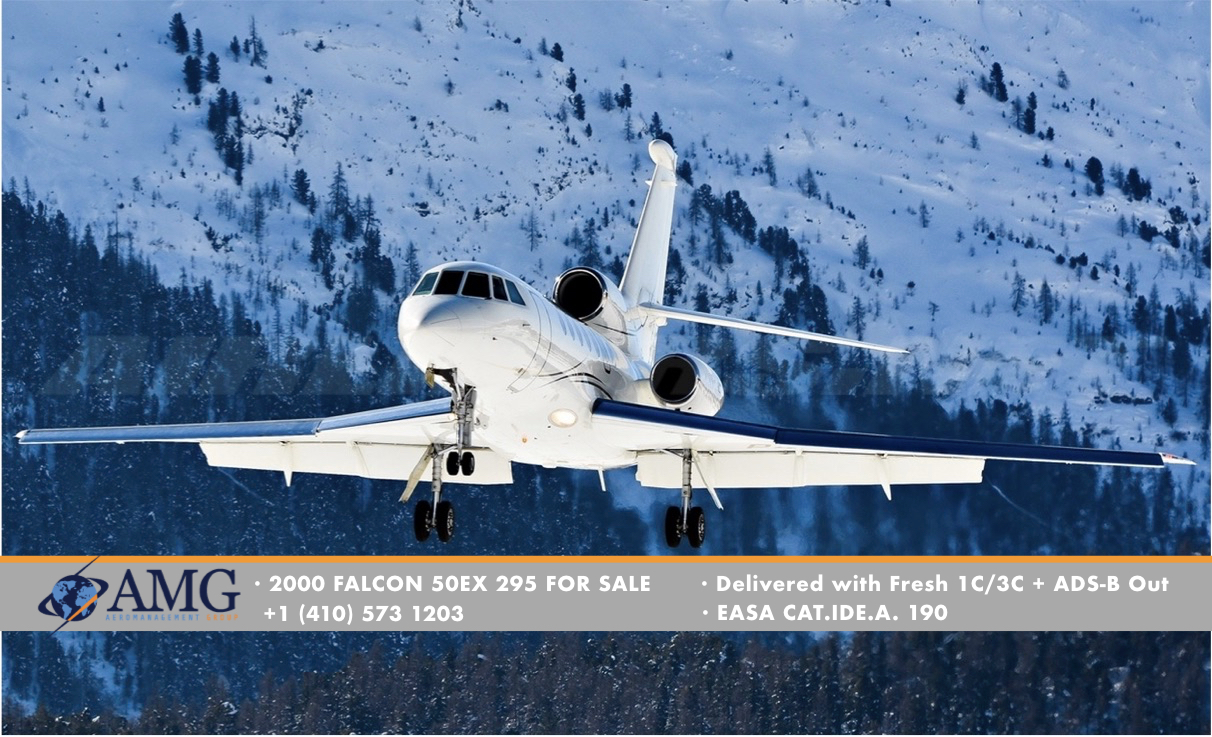 Delivered Fresh 1C/3C and ADS-B Out
From Dassault Aircraft Service Wilmington (ILG)
Falcon 50EX Wanted | Request Market Report
Detailed analysis of the market, with sold units for the last few years, and sale projections for current year

Financial evaluation of aircraft

Preparation of marketing and sales documentation, along with advertising campaign

Worldwide aircraft marketing

Qualify potential buyers and discuss all offers

Organize and supervise all aircraft viewings and inspections

Negotiate offers, handle escrow accounts, prepare sales documentation

Conduct all closing activities, including proper transfer of title and International Registry filing, and finalizing all documentation.
DASSAULT FALCON AIRCRAFT FOR SALE